From December 2 to December 4, the 76thPHARMCHINA (hereinafter referred to as PHARMCHINA) was held in Dianchi International Convention and Exhibition Center, Kunming. PHARMCHINA is a big-scaled brand event with the longest history in China medical field. More than 2000 enterprises attended this PHARMCHINA and more than 0.12 million people were attracted by it.
Display the brand charm with a new gesture
Owgels appeared in this event with more than 20 products portfolio, including medical 5-litre oxygenator, medical 3-litre oxygenator, household 1-litre oxygenator, handheld atomizer, compressed atomizer and air purifier and displayed its innovations with a new gesture, reflecting the creativity and vitality of a professional brand with German technology.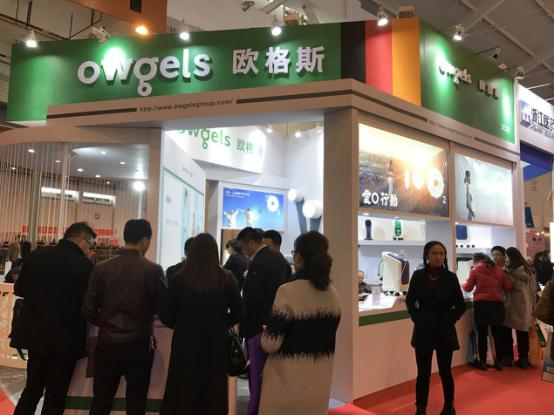 Owgels stands integrated health idea and a sense of science and technology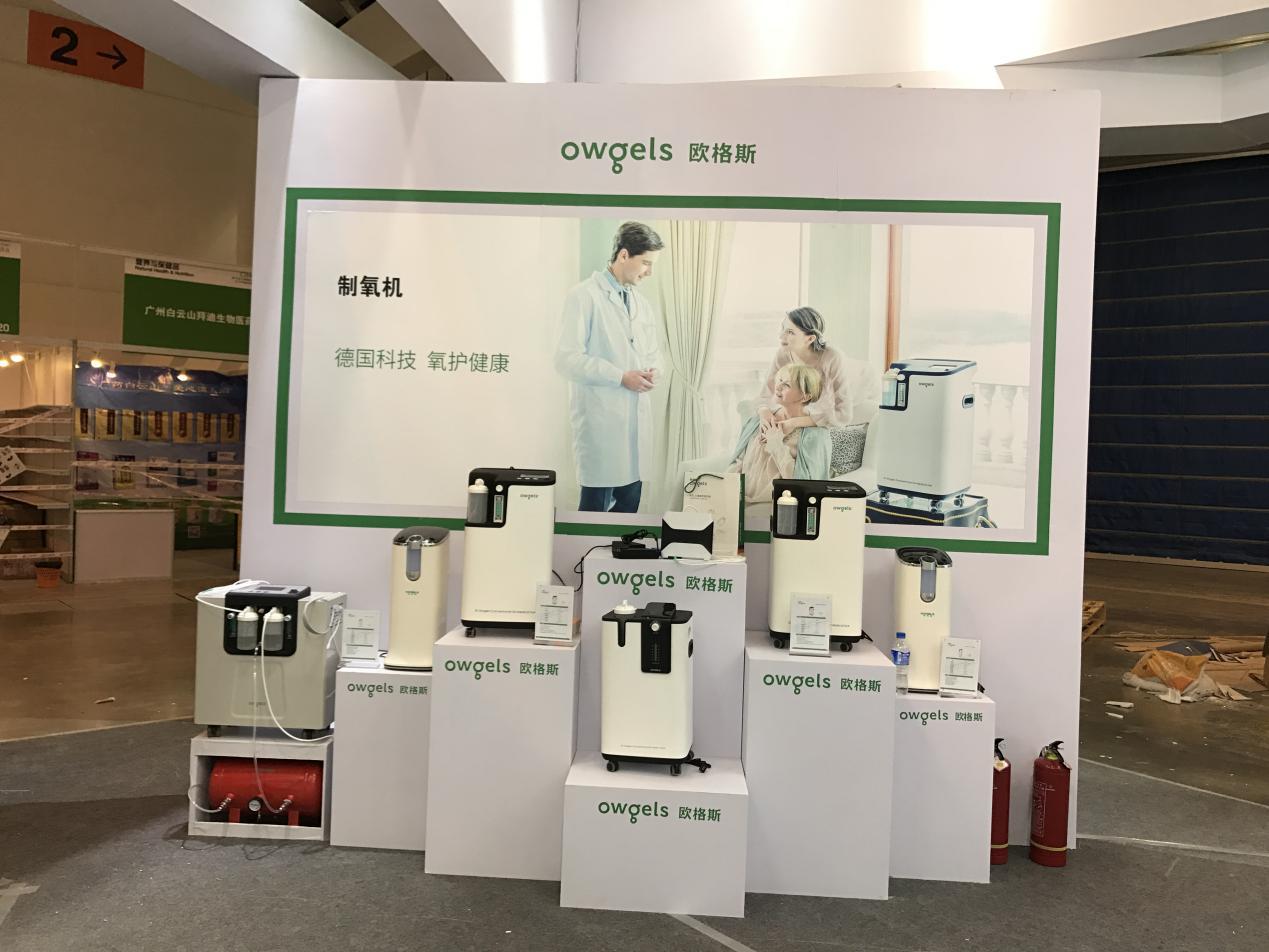 Oxygen machine exhibition
Distinguished among numerous exhibitors, Owgels's stands took green and a sense of science and technology as a main key, perfectly illustrating the idea of "medical technology creates a healthy future" donated by this PHARMCHINA and interpreting Owgels's brand belief which is "pleasure starts from healthy breathing".
Owgels divided the stands into two well-bedded areas—display area and experience area. In the display area, some breathing medical instruments represented by oxygenator, atomizer and breathing machine showed the charm combining aesthetics and technology to all visitors; in the experience area, the new "oxygen atomization" device attracted many visitors to get personal experience.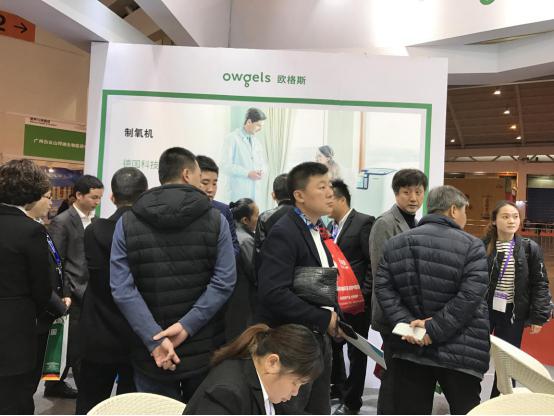 Visitors are gathering at the scene of Owgels stands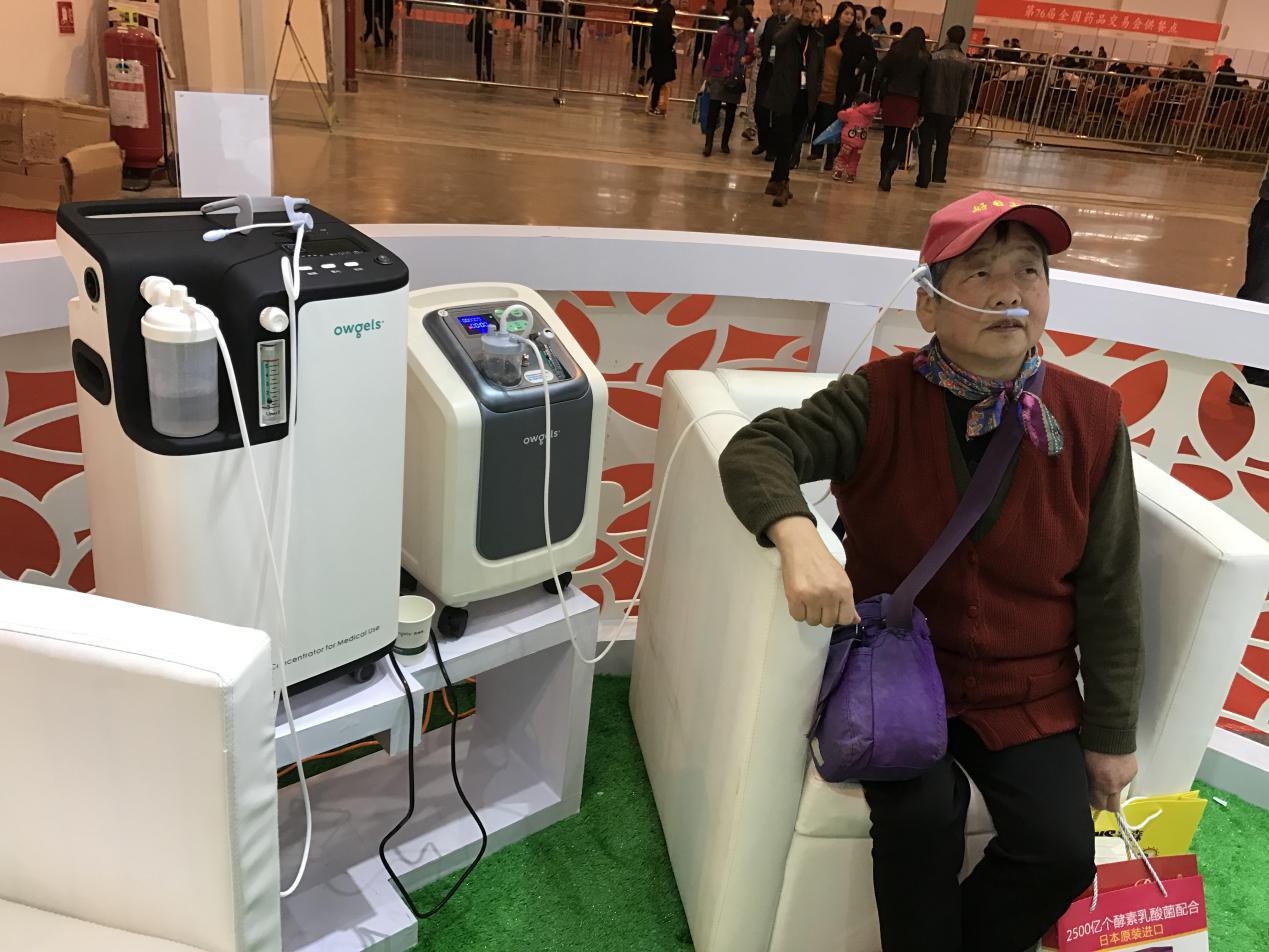 Visitors are taking oxygen in the experience area
Unique originality lightens the future
The new medical 5-litre oxygenator exhibited by Owgels become the focus of the whole exhibition. The 5-litre oxygenator has Double safety alarm system and with four-level filtration system, the oxygen flow is 5L/minute and oxygen concentration can reach medical level.
The ultrasonic (handheld) nebulizer also got visitors' attention. Weighing about 110g, the nebulizer not only refines in appearance, fashionable and portable, but also has powerful performance which makes a 2.5 times improvement of nebulization efficiency, so not surprisingly, it attracted huge attention.
In this exhibition, for the first time Owgels released the breathing machine which is a major breakthrough in the field of noninvasive ventilation and leap therapy for Owgels. With high accuracy sensor and top-class electric motor, the breathing machine can accurately identify patient's respiration signal, then provides comfort and stable therapeutic stress and ensure the stable operation of the breathing machine at the same time. It offers good news for patients of SAS around the world.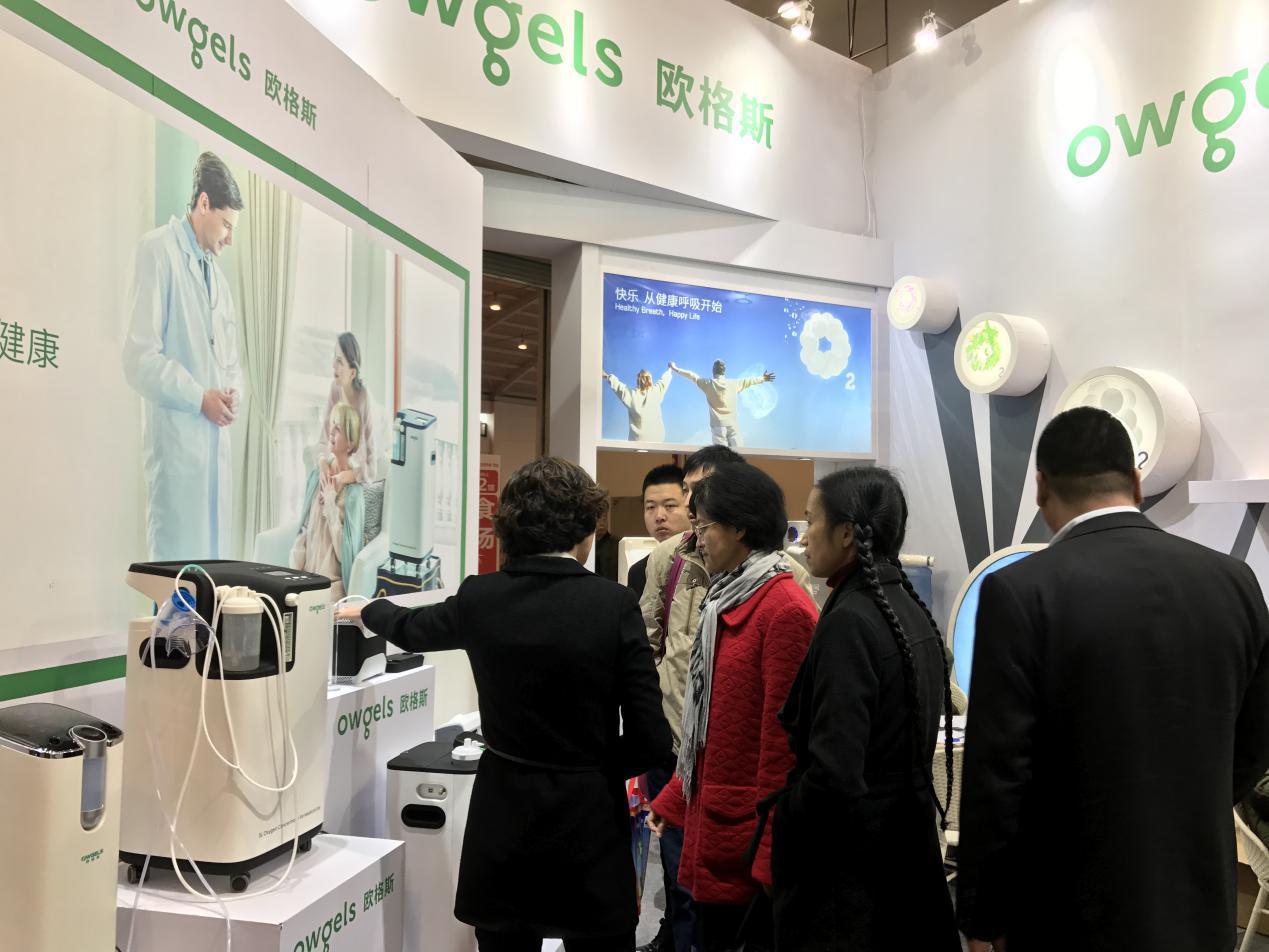 Director of medical department is explaining the oxygenator performance to visitors
This exhibition is an exploration for Owgels to show its international brand and specialized products to the public. In the future, Owgels will keep trying, spread the idea of "pleasure starts from healthy breathing" to the world and improve people's life quality by excellent products and service.